company
find a rep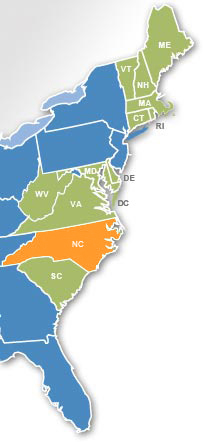 Locations:
Who should you contact...
Please select a state on the map or listed above. A list of local Account Representatives will appear below. Select the individual from your geographical area and email or call at your earliest convenience.
NAME: Kevin Casey
REGION: South Carolina, Virginia (Western), North Carolina (Western), West Virginia (Southern), Maryland (Eastern), Delaware & Washington D.C.
PHONE: (781) 503-8924
EMAIL: kcasey@newenglandlab.com
office
300 Dominion Drive
Suite 550
Morrisville, NC, 27560
Tel: 888-635-2080
Fax: 781-932-9981
info@newenglandlab.com