products
structured overhead
overview
resources
sustainability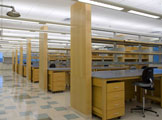 structured overhead
flexible floor space
Our Freedom Series combines independent floor mounted tables with a vertically supported upper storage structure that delivers mechanical services such as plumbing, electrical and data. This suspended structure allows for large spans of unobstructed work surface as the upper storage and services are not mounted to the bench top. Mobile cabinets and moveable tables allow the end user to easily reconfigure the furniture to adapt to evolving processes.
Corporate Literature

Title
Size
Download
MyPortfolio
Lab Furniture System Selector Guide
1.08 mb
[+]

New England Lab's "Freedom Series" adaptable wood furniture has been designed and constructed with materials that are laboratory grade and have a long life span.
Our FSC certification can provide documentation and tracking from product selection through installation:
FSC Certified wood that is supplied by sustainable foresters, harvesters and manufactures which contributes to LEED credit MR7.
Choice of several rapidly renewable materials including Bamboo and Agriboard which contributes to LEED credit MR6.
Offer no added urea formaldehyde (NAUF) panel products which contributes towards EQ4.4 and are California Air Resources Board (CARB) compliant.
Offer Powder Coated steel and stainless steel drawer bodies and shelves which contributes to LEED credit MR4.
Re-Constituted Veneers are available to maximize the recycled construction of materials.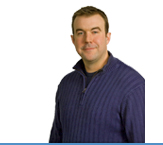 purchasing
New England Lab is proud to announce the launch of our online store!