products
fume hood fixtures
overview
resources
families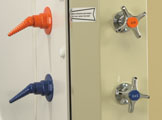 A full line of fume hood fixtures are available to complete the installation of your new fume hood. Please refer to specific fume hoods to identify which fixtures are right for your hood. Some of the typical fixtures supplied for fume hoods are:
Angled serrated hose mounts for gas, air, vacuum, etc
Front-loaded remote control valves
Rod-driven remote control valves
Wall or deck-mounted gooseneck faucets
Vacuum breakers, backflow preventers and check valves
Cupsinks and full size sinks
Light switches
Additional lighting options such as LED
Electrical receptacles, polarized and GFCI duplex
Electrically classified lights, switches and receptacles ("explosion proof")
Variable transformers
Kill switches
Catalog Sections

Title
Size
Download
MyPortfolio
Watersaver Fume Hood Fitting Catalog Pages 16.1-16.26
533 kb
[+]

Product Brochures

Title
Size
Download
MyPortfolio
New England Lab Direct - Rapid Ship Catalog
3.25 mb
[+]

Corporate Literature

Title
Size
Download
MyPortfolio
Lab Fume Hood Selector Guide
1.11 mb
[+]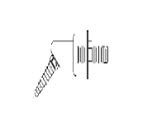 Plumbing fixtures can be pre-plumbed at the factory in rod-driven or front-loaded remote configurations. They can also be ordered loose to be implemented in existing hoods.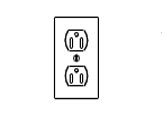 Fume hoods can be configured with additional electrical fixtures such as different voltage requirements, grounding bars, or any other electrical device. For area classifications, anti-arcing devices are available.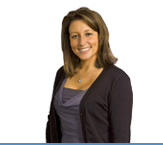 purchasing
New England Lab is proud to announce the launch of our online store!