products
metro™ starsys systems
overview
details
resources
families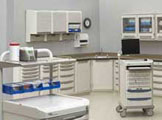 The StarSys System is designed to be a fully-integrated, fully-adaptable, modular storage system. Products are based on three basic components: single-, double-, and triple-wide configurations. Available as open shelving, open carts, or as enclosed storage or transport units, these three basic modules can be configured quickly and easily with interchangeable system components.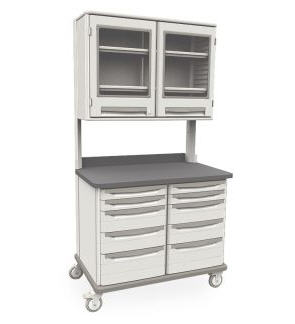 Facilitates fast, efficient product installation.
Ability to easily reconfigurelab layout as needs evolve.
Ability to quickly reconfigure unit design
Flexibility to design custom storage solutions.
Corrosion-proof polymer components for a contamination free product.
Durable, easy-to-clean, polymer enclosures that wont chip, peel, dent or rust ever.
Rigid aluminum sub-structure combined with advanced polymers provides a robust stable work environment for even the most sensative equipment.
Highly organized structure facilitating easy access to supplies.
Greater storage density in a smaller footprint.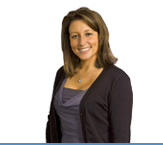 purchasing
New England Lab is proud to announce the launch of our online store!