products
wood veneer casework
overview
details
options
resources
sustainability
families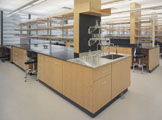 natural, classic warmth
The classic look and warmth of wood has long been popular in educational and research environments. The full overlay construction provides durability while still offering a pleasing appearance and has many veneer and hardware options to create the lab you desire. We offer a wide range of wood veneers from our standard oak and maple to more unique choices such as anigre, bamboo and others. Wood veneers can be stained with a variety of color options and our chemical resistant finish will withstand the rigors of your lab.
Cabinet Body Construction
Veneer Core
Doweled and Glued ¾" Plywood
Cabinet Front Construction
Full Overlay or Reveal Overlay Fronts
3/4" Particle Core of MDF Fronts
Cabinet Base
Veneer Core Plywood to Floor
Optional Water Resistant Plywood Base
Cabinet Shelves
Full Depth with Steel Pin Shelf Supports
Adjustable on 32mm Centers
Drawer Construction
Dovetailed Multiply Birch Box
Blum Metabox System
Drawer Suspension
Full Extension Ball Bearing 100 lb. Slides
Full Extension Ball Bearing 200 lb. Slides
Epoxy Coated Self-Closing 75 lb. Slides
Blum Metabox System
Veneer Types
Over 20 Standard Veneers Available
Custom Veneers
Re-Constituted Veneers
Door Hardware
Low Profile 3-Knuckle Hinge
Concealed Hinge
Brushed Chrome 5-Knuckle Hinge
Black 5-Knuckle Hinge
Stainless Steel 5-Knuckle Hinge
Nylon Roller Catch
Grain Pattern
Combination Grain
Vertically Matched Grain
Core Materials
Partical Board Core with Water Resistant Plywood Base
MDF with Water Resistant Plywood Base
Veneer Plywood to Floor
Lexington Series Door and Drawer Pulls
Stainless Steel Wire Pull
Aluminum Wire Pull
Brushed Chrome "D" Pull
Brushed Aluminum "D" Pull
Brushed Aluminum Wire Pull
Polished Chrome Wire Pull
Other Pulls Available

Wood Veneer Options

Drawer Body & Slide Options:
3/4 Extension MetaBox
Drawer Body

Full Extension Dovetailed
Drawer Body
Option 61
4" Stainless Steel Pull

Option 68
4" Aluminum Wire Pull

Option 61-B
4" Painted Black Wire Pull

Option 63
4" Chrome Bar Pull

Option 62
4" Brushed Aluminum Pull

Option 60
4" Black Nylon Bar Pull

Many Other Pull Options Also Available
Door Hinge Options:
Option 20

Chrome Overlay Hinge

Option 24

Stainless Steel Overlay Hinge

Option 2A

Black Overlay Hinge

Option 3K

Self-Closing 3-Knuckle Hinge

Option 120

Self-Closing Concealed Hinge

Option 170

Self-Closing Concealed Hinge
Product Education

Title
Size
Download
MyPortfolio
Wood Veneers and Cuts
171 kb
[+]

Product Specifications

Title
Size
Download
MyPortfolio
Lexington Series Casework Specifications
45 kb
[+]

Catalog Sections

Title
Size
Download
MyPortfolio
Mott Complete Wood Catalog - Sections H-N
2.21 mb
[+]
New England Caseworks Wood or Laminate Catalog
1.52 mb
[+]
New England Lab Wood or Laminate Catalog Pages 2.B-2.46
1.52 mb
[+]
Mott Wood Specs Options Catalog Section H
342 kb
[+]
Mott Wood Base Cabinet Catalog Section I
851 kb
[+]
Mott Wood Wall Cabinet Catalog Section J
400 kb
[+]
Mott Wood Floor Cabinet Catalog Section K
226 kb
[+]
Mott Wood Specialty Cabinet Catalog Section L
215 kb
[+]
Mott Wood Suspended Cabinet Catalog Section M
221 kb
[+]
Mott Wood Miscellaneous Catalog Section N
378 kb
[+]

Product Brochures

Title
Size
Download
MyPortfolio
NEL - Wood Veneer Lab Casework Brochure
[+]

Corporate Literature

Title
Size
Download
MyPortfolio
Lab Casework Selector Guide
1.02 mb
[+]
New England Lab's "Lexington Series" wood casework has been designed and constructed with materials that are laboratory grade and are highly recyclable.
Our FSC® certification can provide documentation and tracking from product selection through installation:
FSC Certified wood products can be provided which contribute to LEED credit MR7.
Choice of several rapidly renewable materials including Bamboo and Agriboard which contributes to LEED credit MR6.
Offer no added urea formaldehyde (NAUF) panel products which contributes towards EQ4.4 and are California Air Resources Board (CARB) compliant.
Offer Powder Coated steel and stainless steel drawer bodies and shelves which contributes to LEED credit MR4.
Re-Constituted Veneers are available to maximize the recycled construction of materials.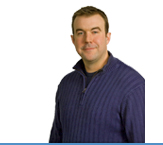 purchasing
New England Lab is proud to announce the launch of our online store!