project portfolio
William Jennings Bryan Dorn VA Medical Center | Building 9 Laboratory
Printer Friendly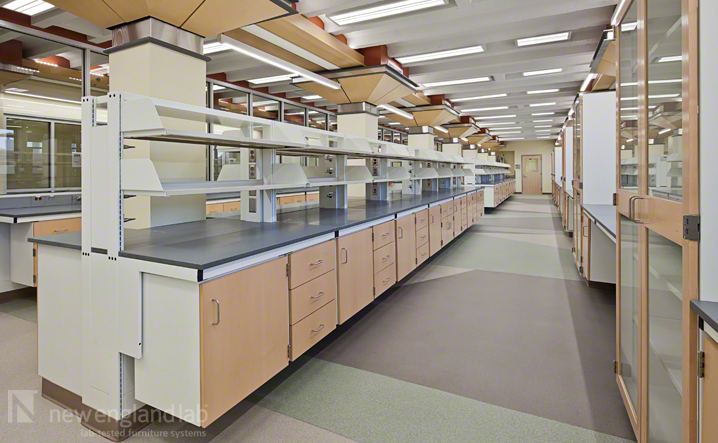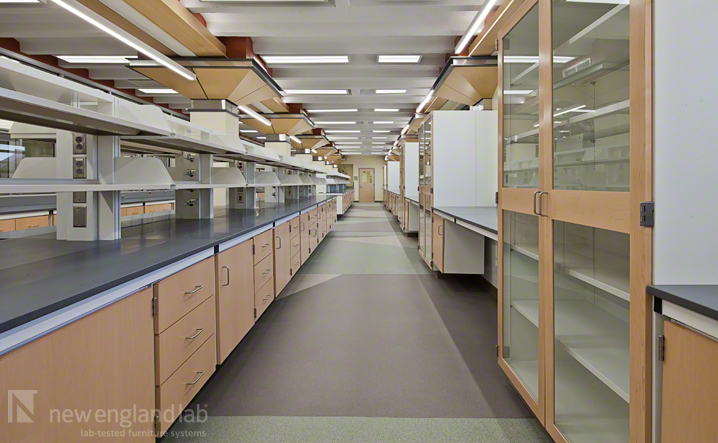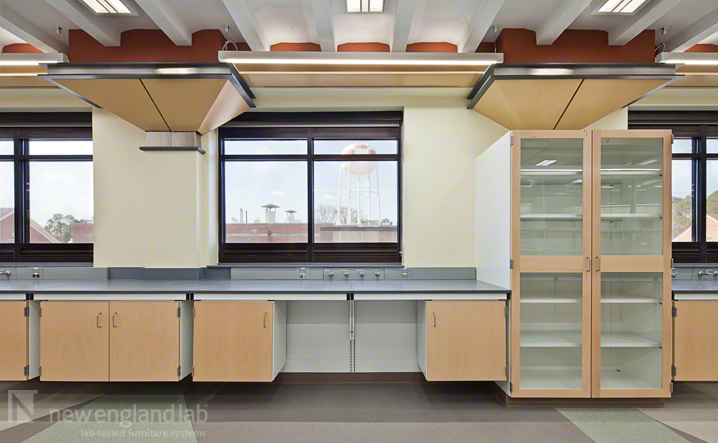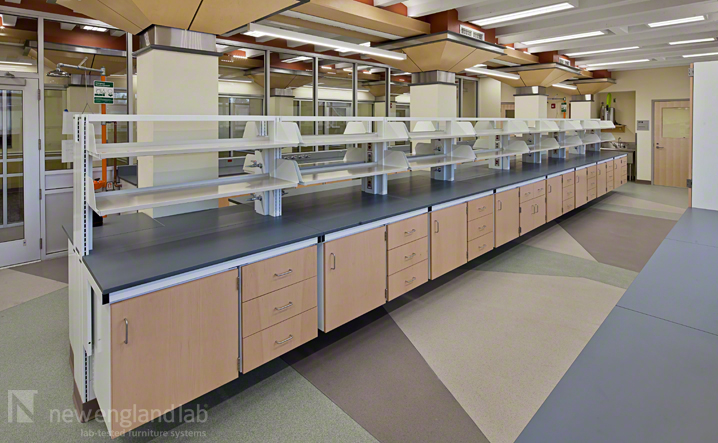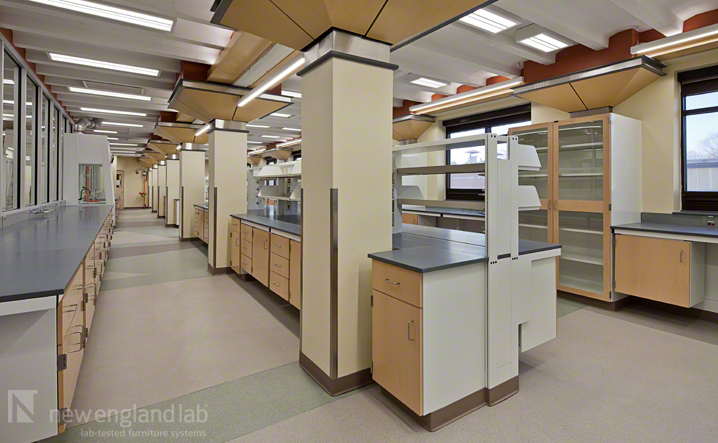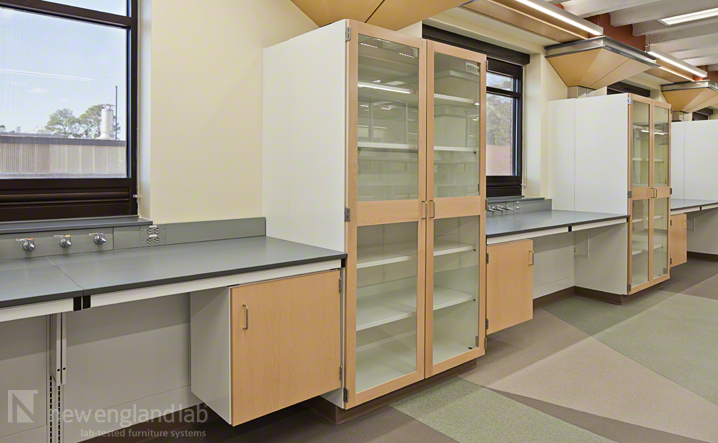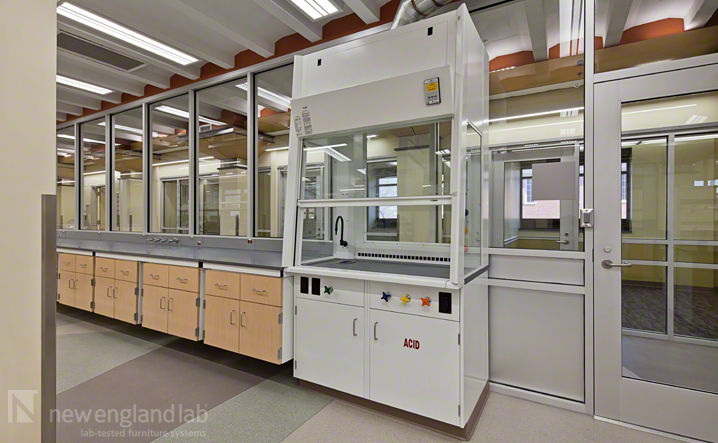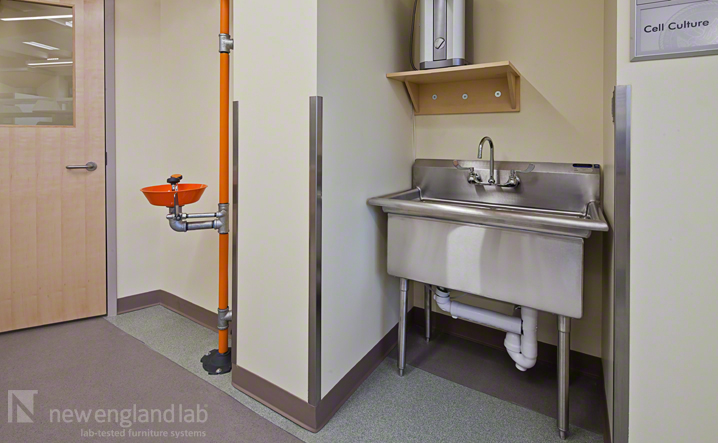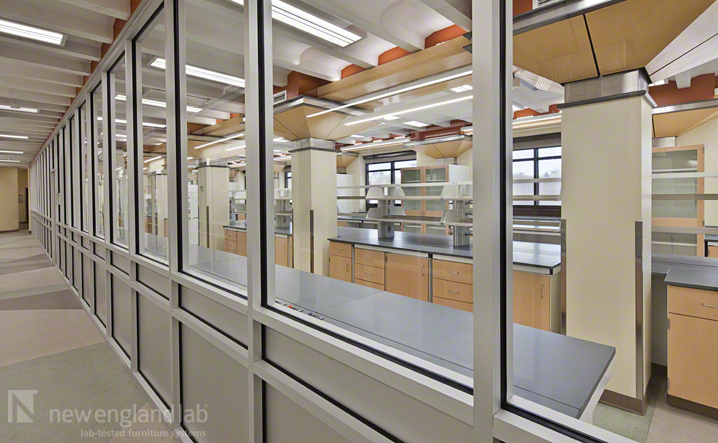 create a portfolio to save your resources
case study
featured products
JOB NAME: William Jennings Bryan Dorn VA Medical Center | Building 9 Laboratory
ARCHITECT: Novus Architects
CONTRACTOR: Coburn Contractors
The William Jennings Bryan Dorn VA Medical Center was looking to refurbish one of their research laboratories. It was essential for the lab to have flexibility so that furniture could be relocated when new equipment was required. To fit around the large columns and conceal the wires and pipes for electrical and plumbing, New England Lab supplied a 12-inch core system with cantilevered work surfaces. New England Lab featured casework made from painted steel with maple wood fronts. Stainless steel and plastic laminate casework, as well as an Observation and Safegaurd fume hood were also provided to meet specific needs.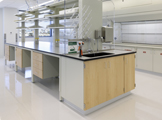 Strong steel lab cabinets with attractive door/drawer fronts.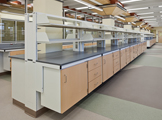 The Flex Core System is self supporting with a service spine.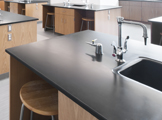 Chemical resistant epoxy work surfaces in a variety of colors.