products
HL-X-Lab overview
overview
details
resources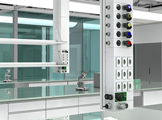 HL-X-LAB overview
instantly reconfigurable mechanicals
HL-X-LAB™ offers the first completely integrated development solution for your laboratory. It covers all of the trades required in the laboratory, such as ventilation, energy supply, lighting and media supply.
Access media at any point
Scale energy and ventilation
Retrofit during operation
Adjustment of layout to match requirements based on equipment

The integrated modular design as well as use of the latest technology enable a laboratory supply system that guaranties maximum safety and the highest performance.

The HL-X product family comprises solutions for every aspect of air, energy, and media supply in laboratories. All products are integrally constructed.
GENERATION 10 – Smart Design
BENEFITS
• Integrated design
• Easily reconfigurable space partitioning
• Adaptive ventilation system
• Plug and play electrical, plumbing, data, and fume hoods
• Room-in-room solutions
• Daylighting
• Double safety system
• Many materials and options
• Highest energy efficiency
• Optimal accessibility
• Designed quickly for design review and cost analysis
• Fast installation saves money
HL-X-LAB™ MEANS SUSTAINABLE MODULARITY
HL-X-VENT™ - Up to 30& energy savings!
Minimum energy consumption
Maximum user cost
HL-X-LIGHT™ - Daylight in the workplace
Minimum energy consumption
Maximum user cost
HL-X-COLUMN™ - The original service column. Swiss made
HL-X-CUBE™
Product Brochures

Title
Size
Download
MyPortfolio
HL-X-LAB "The Intelligent Laboratory Solution"
11.44 mb
[+]
HL-X-VENT Brochure
3.74 mb
[+]
NEL - Media Ceiling - Top 5 Benefits Blog to Brochure
494 kb
[+]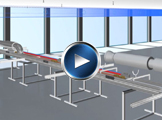 Ludi HL-X-LAB Animation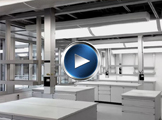 Ludi HL-X-LAB