project portfolio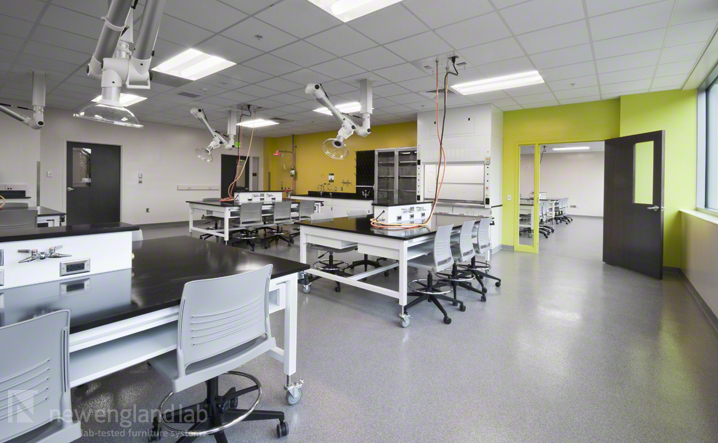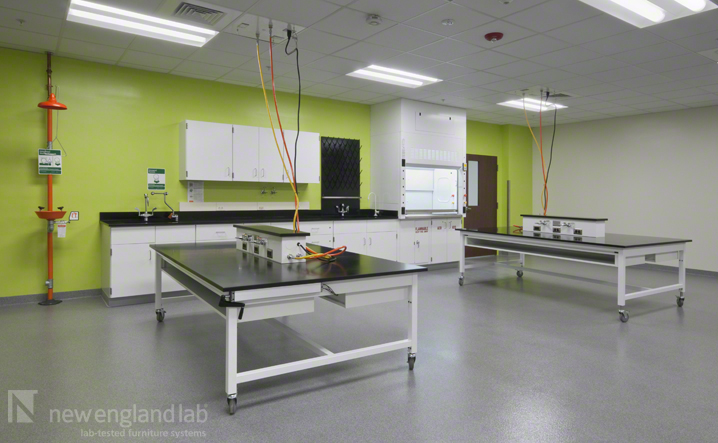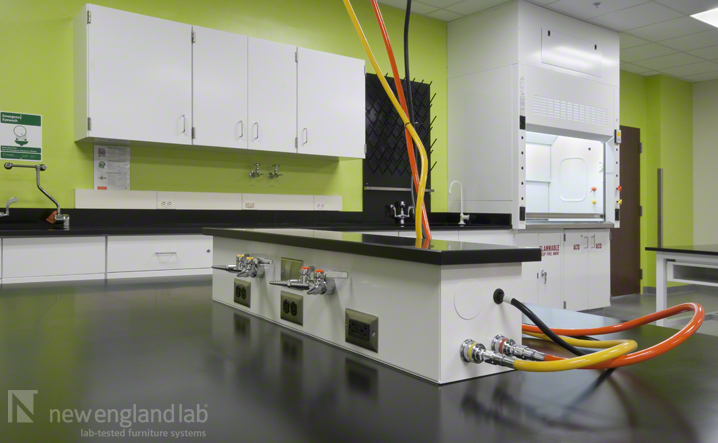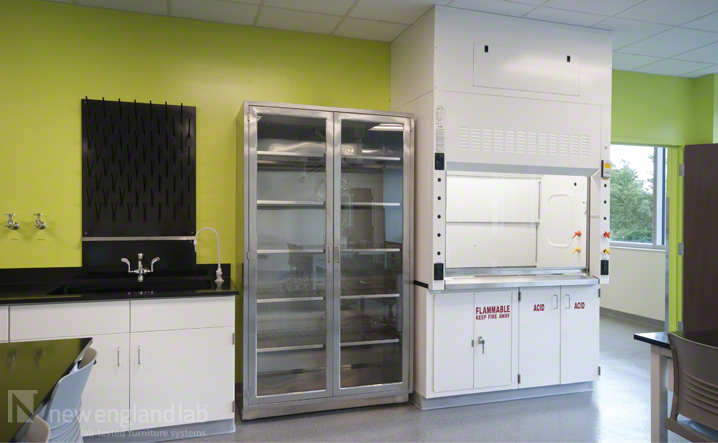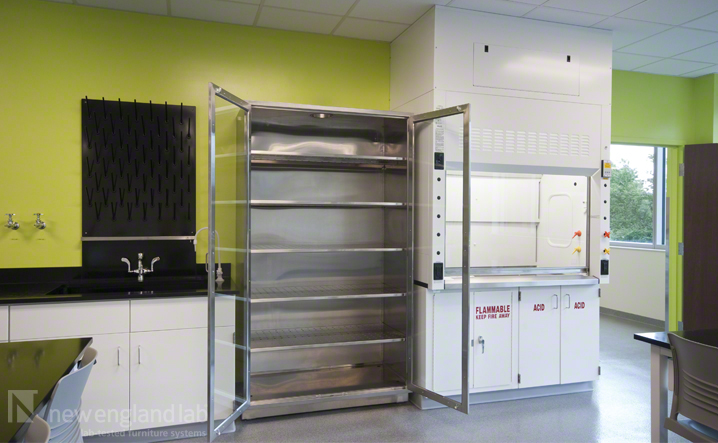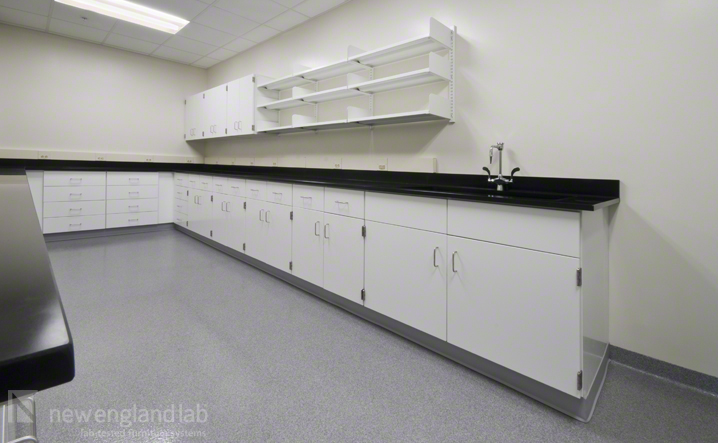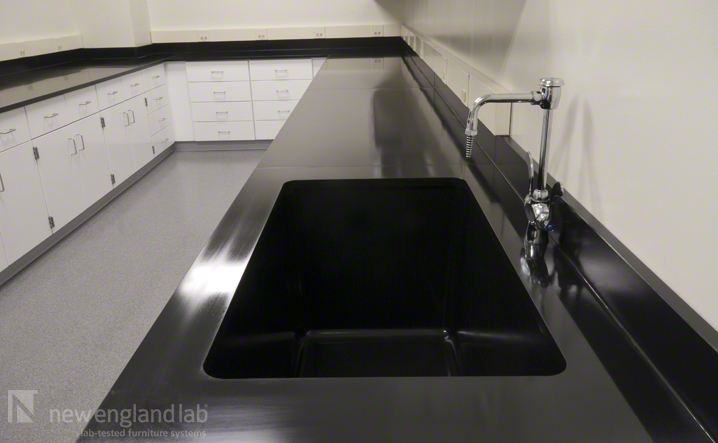 create a portfolio to save your resources
case study
featured products
JOB NAME: Endicott College | Life Science & Business Building
ARCHITECT: Tsoi/ Kobus & Associates
CONTRACTOR: Windover Construction
The design-build of a 67,000 sq. ft. Business and Science building for Endicott College includes The Judge Science Center, which houses teaching labs for biology, microbiology, cell-molecular biology, anatomy and physiology, chemistry and biochemistry, physical sciences and environmental sciences. There are eight lab spaces and associated prep rooms fitted with flexible work spaces that can accommodate different uses, facilitating interdisciplinary collaboration. The center is also equipped with a STEM incubator lab, a small robotics lab and a dedicated space for computer science. New England Lab supplied their overlay designer steel casework, wood casework, and fume hoods. The classroom features hydraulic steel tables with vacuum, air, data and electrical services that twist lock into overhead service panels.
Strong steel lab cabinets with attractive door/drawer fronts.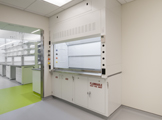 Standard, versatile, and reliable fume hoods.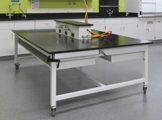 Cambridge Series 400 hydraulic adjustable welded steel tables.