products
safeguard - floor mounted fume hood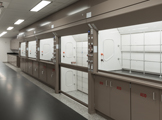 The SafeGuard™ fume hood represents a balance of key safety elements and new design. The SafeGuard™ Constant volume (CAV) fume hood has been developed to meet the challenging safety, energy conservation, and operational requirements of today's laboratory. The new contemporary design creates a stylish image for today's modern lab environment.
The SafeGuard™ floor mounted fume hood is supplied with the following standard features:
Several sash configurations
Chain and sprocket sash counterbalance system
70" high sash glass allows for superior visibility of the fume hood interior
Air flows through the downward directed bypass in CAV setup, or the bypass can be restricted for VAV setup
Two UL/CSA approved duplex receptacles for 120 volt service - one receptacle on each corner post
Removable interior access panels
Removable exterior side panels
Auto sash leveler automatically closes to the 18" height which decreases exhaust air and offers extra protection to the operator
Plastic latch is available to temporarily secure the sash in the full open position for setup and teardown operations. When the latch is freed, the sash automatically returns to the operational position
Fixed baffle system that needs no adjustment with improved airflow through the fume hood
Designed for 80-100 feet per minute face velocities
Meets all ASHRAE 110 Standards
UL 1805 Classified
Round exhaust collar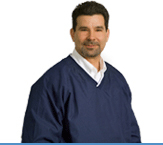 purchasing
New England Lab is proud to announce the launch of our online store!