project portfolio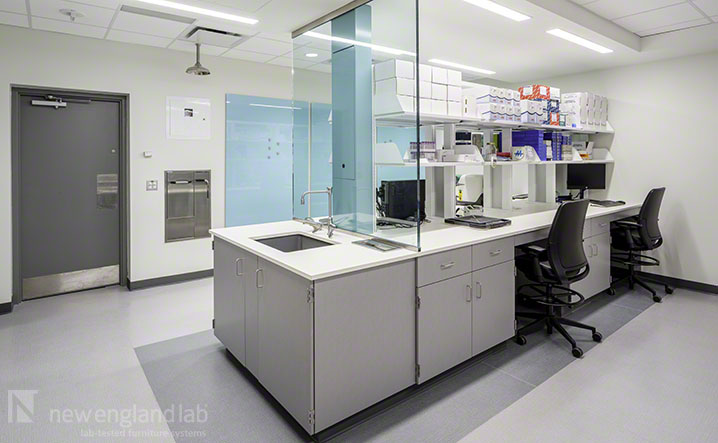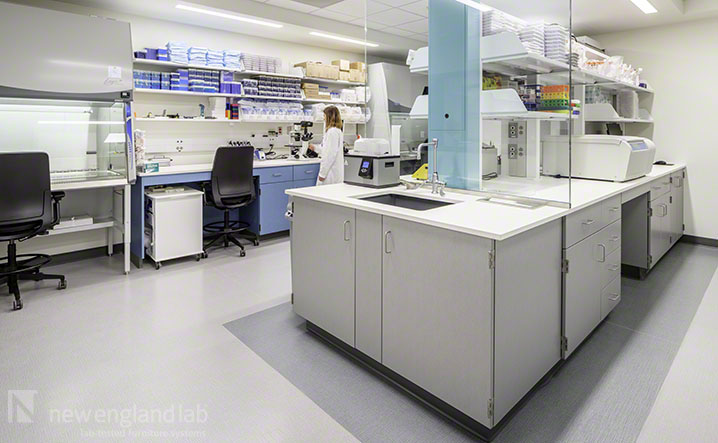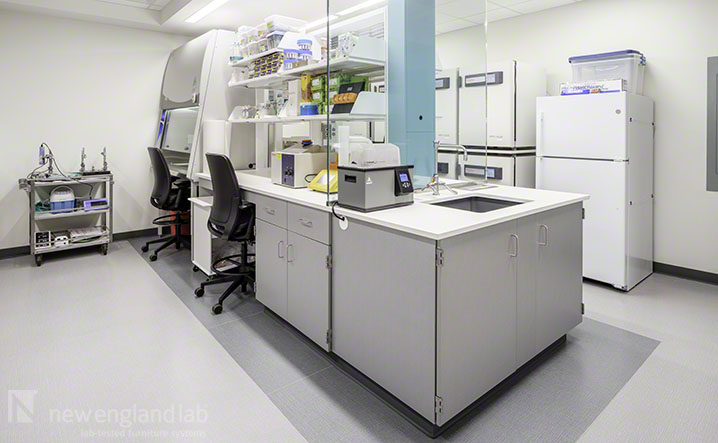 create a portfolio to save your resources
case study
featured products
JOB NAME: Atrium Health | Cannon Pediatrics Translational Research Lab
ARCHITECT: Little
CONTRACTOR: Jones Lang LaSalle
Atrium Health, a not-for-profit healthcare system focusing on pediatric, cancer, and heart care, was looking to renovate three laboratories in the Cannon Research Center in North Carolina. They chose New England Lab to provide blue and gray plastic laminate cabinets in the facility's pediatrics section. The white color-through core chemical resistant phenolic work surface creates a bright and consistent look. A high-performance fume hood located in the research lab sits on painted steel acid and flammable cabinets. The painted steel service chase was a custom color choice to bring a playful pop of color to the space.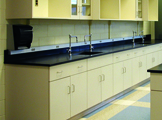 A distinctive look that can be an economical solution for your lab.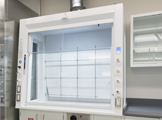 High performance for energy efficiency, expanded interior footprint, sloped front, and high sight lines.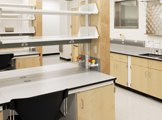 Thick phenolic tops to suit general laboratory needs.