products
watersaver wall-mount mixing faucet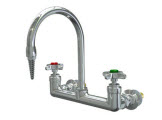 WaterSaver Wall Mount Faucet

Water saver offers a variety of lab mixing faucets for hot and cold that are wall or panel mounted. Most units include:
Application:

Panel mounted faucet for hot and cold water with horizontal inlets on 8" centers

Body:

Cast brass with polished chrome plated finish.

Valve Units:

WaterSaver self-contained compression valve units with replaceable stainless steel seats.

Handles:

Forged brass four-arm handles with color-coded index discs.

Gooseneck:

6" swing gooseneck.

Inlets:

3/8" NPT female union inlets. Furnished complete with mounting shanks, locknuts and washers. If mounting shanks are to be assembled, use suffix "WSA"

Outlet:

3/8" NPS female outlet with removable ten serration hose end.

Quality Assurance:

Faucet is fully assembled and factory tested prior to shipment.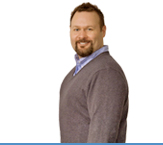 purchasing
New England Lab is proud to announce the launch of our online store!