products
colored epoxy
overview
options
resources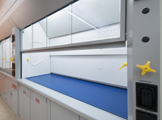 Colored Epoxy
To match corporate colors, school color pallettes or create a vibrant work space, varied epoxy colors are available from neutral earth tones to blues and greens. Modified epoxy resin is cast in permanent molds and oven cured to result in a material with superior corrosion resistance. Tops are available in 3/4" and 1" thickness.
Edge Treatment:
Finished solid edge, 1/8" bevel or 3/16 radius.
Recommended Use:
chemistry labs
research labs
biology labs
wet areas
areas requiring chemical resistance
areas requiring heat resistance
Epoxy resin colors include:
Durcon Dark Khaki
Durcon Tan
Durcon Steel Blue
Durcon Forest Green
Durcon Pacific Blue
American Epoxy Scientific Sand
American Epoxy Scientific Dark Khaki
Custom colors. Colors based on your color swatch are also available. Please contact a New England Lab representative for custom color feasibility and pricing details.
Product Manuals

Title
Size
Download
MyPortfolio
Epoxy Resin Care and Maintenance Guide
8.23 mb
[+]

Product Specifications

Title
Size
Download
MyPortfolio
Epoxy Worksurface Specifications
32 kb
[+]

Product Brochures

Title
Size
Download
MyPortfolio
American Epoxy Scientific Color Chart
256 kb
[+]
American Epoxy Scientific Work Surface Brochure
275 kb
[+]
Durcon Epoxy Select Specialty Color Chart
743 kb
[+]
Durcon Epoxy Signature Color Chart
2.36 mb
[+]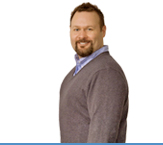 purchasing
New England Lab is proud to announce the launch of our online store!