products
dueperthal CLASSIC line 90 minute safety storage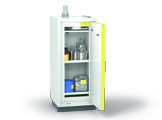 CLASSIC Line - Type 90 Safety Storage Cabinets
The classical solution for storage of hazardous substances with the highest level of fire protection.
Construction Fittings:
Wing doors, powder-coated sheet steel
The doors are generall right-hinged for one-door cabinets. A left-hung door can be delivered at no extra charge.
Outer carcass, powder-coated sheet steel
Inner carcass made of high-quality decor panels
Interior Fittings:
Storage shelve, pull-out shelves and bottom tray, optionally made of powder-coated sheet steel or stainless steel
Color Standard Version:
Wing doors in Zinc Yellow
Carcass completely in Light Grey
Individual colors possible
Base in Slate Grey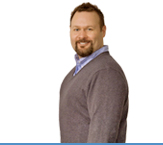 purchasing
New England Lab is proud to announce the launch of our online store!