products
trespa toplab base general purpose phenolic tops
overview
resources
sustainability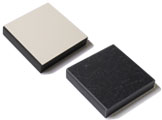 Trespa TopLab Base General Purpose Phenolic Tops

Impact Resistant
The combination of a solid, homogenous core with a hard surface based on melamine resins gives Trespa TopLab®BASE exceptional impact resistance. This is confirmed by its day to-day practical use as wall cladding in public rooms and rooms susceptible to vandalism, sanitary cubicles or as bumper rails in hospital corridors.
Scratch and Wear Resistant
The special surface structure and durability provide excellent scratch resistance. Even in heavy-duty use, Trespa TopLab®BASE retains its appearance for a very long time. The panel is highly resistant to wear, making it ideal for installation where heavy use and frequent cleaning are expected. Trespa TopLab®BASE is commonly utilized in office or scientific furniture applications.
Moisture Resistant
Trespa TopLab®BASE is not adversely affected by moisture and is not susceptible to discoloration, mold or rot. Both the surface and the core are manufactured using specific, thermosetting resins, which make them impervious to moisture. The dimensional stability and workability of Trespa TopLab®BASE are comparable to those of hardwood.
Safe Fire Behaviour
Trespa TopLab®BASE is heat resistant. Due to the high density, Trespa TopLab®BASE ignites at relatively high temperature and carbonizes in a way similar to hardwood. The panel material does not melt, drip or explode and retains its stability for a long period of time. Authorized testing bodies throughout the world have confirmed that Trespa TopLab®BASE Fire Retardant grade (FR) panels fall within one of the most favorable fire classes.

The choice to use either standard modified panels or fire-retardant modified (FR) panels depends on the performance requirements of the building project. National and/or regional fire regulations are decisive in this respect.
Product Brochures

Title
Size
Download
MyPortfolio
Trespa Toplab Phenolic Tops Product Brochure
1.27 mb
[+]
Environmental considerations play a significant role in the development and manufacture of Trespa panels. Trespa International was one of the first producers of panel material to be certified according to ISO 14001, awarded by Lloyd's Register. The ISO 14001 standard describes the steps required for setting up, implementing, maintaining and improving a completely integrated environmental management system.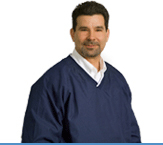 purchasing
New England Lab is proud to announce the launch of our online store!