products
trespa toplab plus chemical resistant phenolic tops
overview
resources
sustainability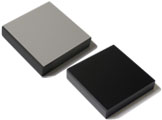 Trespa TopLab Plus Chemical Resistant Phenolic Tops

Sterile Surfaces
Hygiene, cleanliness, chemical and stain resistance are key requirements. Worktops in laboratories are especially vulnerable. The material used needs to be hygienic, easy to clean and maintain, durable and flexible.

Trespa TopLab®PLUS – the ideal and flexible solution
Trespa TopLab®PLUS panels meet the requirements of most laboratories while at the same time bringing a range of additional benefits. These benefits include chemical, wear and water resistance.

Chemical resistance
Used extensively in chemical, analytical, micro-biological and educational laboratories world-wide, Trespa TopLab®PLUS is resistant to a large number of aggressive chemicals. Test results (see separate Trespa TopLab®PLUS test datasheet) show the panel's 24 hour resistance. Aggressive chemicals will not mark a Trespa TopLab®PLUS surface - if cleaned within this time period.


Antimicrobial performance

Thanks to its unique surface composition, Trespa TopLab®PLUS is non porous. Its anti-microbial propertiesare incorporated in the product without the use of coatings or additives. This means that these properties will remain active throughout the product's lifetime. Bacteria, molds and/or other microorganisms are unable to grow or penetrate the surface. Bacteria stains will dry relatively fast on the surface – and will not find any source of nutrition on the material.

Durability
Trespa TopLab®PLUS is ideal for a multi-functional environment. Trespa TopLab®PLUS worktops are versatile and provide a tough and long-lasting surface that retains its appearance for many years. Used as part of a mobile and flexible environment, Trespa TopLab®PLUS delivers added strength to any laboratory or lecture room. The material's impact resistance makes it suitable for use in mobile furniture, i.e. trolleys.
Product Brochures

Title
Size
Download
MyPortfolio
Trespa Toplab Phenolic Tops Product Brochure
1.27 mb
[+]
Environmental considerations play a significant role in the development and manufacture of Trespa TopLab®PLUS. For the production of Trespa TopLab®PLUS panels, Trespa uses a method for converting softwood from certified forests into an attractive, durable, moisture resistant and low maintenance material. Trespa TopLab®PLUS is an environmentally sound solution for laboratory worktop applications both today and tomorrow.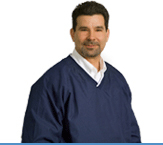 purchasing
New England Lab is proud to announce the launch of our online store!