products
vibration free workstations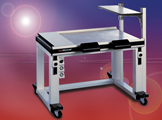 9100 Series Vibration Isolation Workstation

The 9100 Series Vibration Isolation Workstation sets the industry standard for the vast
majority of vibration control applications. Designed to isolate sensitive instruments and experiments weighing up to 1300 lbs., the 9100 Series is an efficient, aesthetically and ergonomically styled piece of working furniture. It provides a comfortable work environment that can be customized to its specific use by adding a variety of worksurfaces and accessories. The 9100 provides both vertical and horizontal isolation. Supported by a VibraDamped steel frame with an Active-Air suspension, the worksurface will maintain a preset zero deflection level regardless of load addition or removal.
Typical Applications
Analytical Balances, Cell Injection, Confocal Microscopes, Patch Clamping, Optical Microscopes, Wafer Probing, Mask Aligning, Atomic Force Microscopes, Microscopes
Features/Benefits:
Vertical vibration isolation
Horizontal vibration isolation
VibraDamped steel frame
High performance Active-Air Suspension
Maintains a preset zero deflection level (regardless of load addition or removal)
Choice of 12 standard tabletops - custom tabletops also available
Choose from 12 standard sizes - custom sizes also available
Ergonomic styling
Class 100 Cleanroom Compatible — Class 10 available
Tabletop uplimit travel restraints
Precise, repeatable leveling accuracy to 0.001"with high accuracy valve
Suggested Accesories
Select from the following accessories to build a workstation that satisfies your exacting requirements:
Guard Rails - Front and Rear
Side Guard Rails
Padded Arm Rests
Retractable Casters - Easily Move your Workstation in the Lab
Faraday Cage
Fixed Shelves - Standard and Custom Sizes
Sliding Shelves - Gain More Tabletop Work Area
Monitor Support - Offered for Both CRT and FPD
Keyboard Shelf
Overhead Rear Equipment Shelf
Overhead Side Equipment Shelf
Enclosures - Additional Protection for your Sensitive Equipment
Portable Air Compressor
Electrical Outlet Strip
Custom Sizes
Class 10 Cleanroom Compatible Finish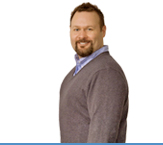 purchasing
New England Lab is proud to announce the launch of our online store!