products
Cambridge table slotted shelving system
overview
resources
families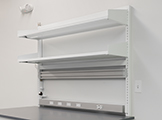 slotted shelving system
fully equipped
Steel slotted uprights are medium duty and enclosed to allow for internal plumbing kits and a more aesthetic appearance.
Pre-punched for plumbing, data or neither
User adjustable shelving
Can be configured with multiple electrical strips
Available in single bay or double bay frames
*For use on Cambridge Series tables only!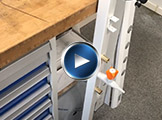 Installation of Broen-Lab Plumbing Kit into Cambridge Series Table Slotted Uprights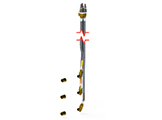 Internal plumbing kit that allows for use of plumbing services at Cambridge tables with slotted uprights.