products
gas cylinder accessories
overview
resources
families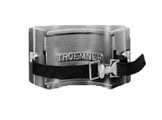 gas cylinder accessories
tank restraint
A variety of gas cylinder accessories are available from wall brackets to fully welded tank ranks.
Welded floor mount tank racks
Wall brackets
Bench clamp
Lockers
Catalog Sections

Title
Size
Download
MyPortfolio
Rapid Ship Catalog - Safety Cabinets & Cylinder Racks
179 kb
[+]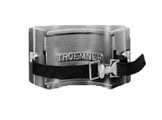 Wall-mount cylinder brackets are made of tough cast aluminum and designed to be long lasting.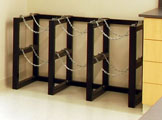 These fully welded structures safely support multiple cylinder tanks.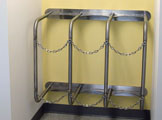 Custom tank restraint designs are an answer to unique needs or aesthetic desires. Our fabricators are skilled in providing the specific products that you need.