products
phenolic resin tops
overview
details
resources
families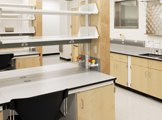 phenolic resin work surfaces
chemical resistant, heat resistant
A solid laminate made from kraft paper saturated in phenolic resin, heated and compressed to form a panel. Tops are available in 3/4" and 1" thickness in a variety of standard surface colors.
Edge Treatment:
Polished black finished edge. 1/8" bevel. Some manufacturers offer a color-through core on select colors.
Recommended Use:
chemical labs
research labs
mechanical labs
wet areas
K-12 science labs
areas requiring chemical resistance
areas requiring heat resistance
Rapid Ship available!
In-stock work surfaces ship in 5-7 business days.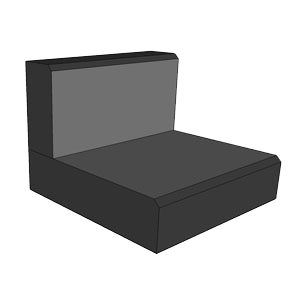 Product Brochures

Title
Size
Download
MyPortfolio
NEL Direct - Rapid Ship Catalog
5.07 mb
[+]
Pionite ChemGuard Laminate Brochure
667 kb
[+]
Pionite Standard Laminate Brochure
537 kb
[+]
Trespa Toplab Phenolic Tops Product Brochure
1.27 mb
[+]

Product Specifications

Title
Size
Download
MyPortfolio
Pionite ChemGaurd Tech Data
667 kb
[+]

Cut Sheets

Title
Size
Download
MyPortfolio
Material Properties for Trespa Top Lab Base (Athlon)
928 kb
[+]

Corporate Literature

Title
Size
Download
MyPortfolio
Lab Casework Selector Guide
550 kb
[+]

Catalog Sections

Title
Size
Download
MyPortfolio
Rapid Ship Catalog - Work Surfaces & Sinks
326 kb
[+]