project portfolio
East Carolina University School of Dental Medicine | Fourth Floor Fit-up
Printer Friendly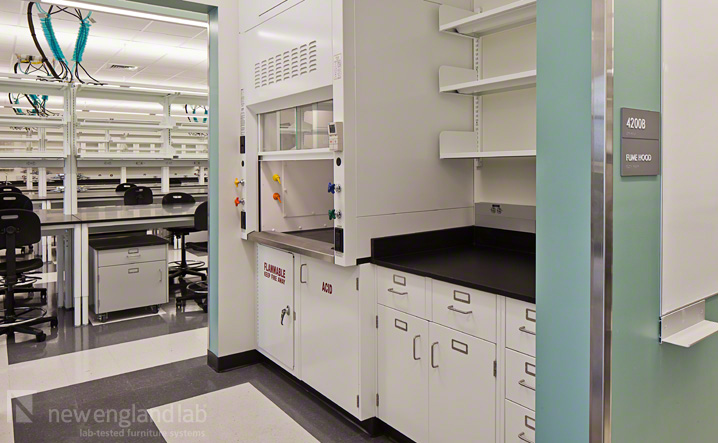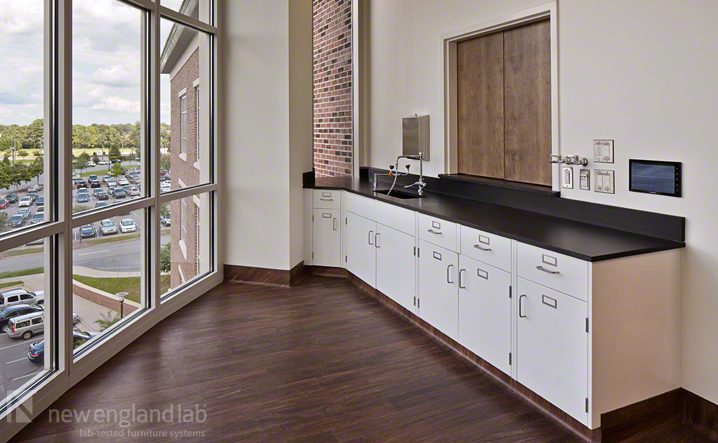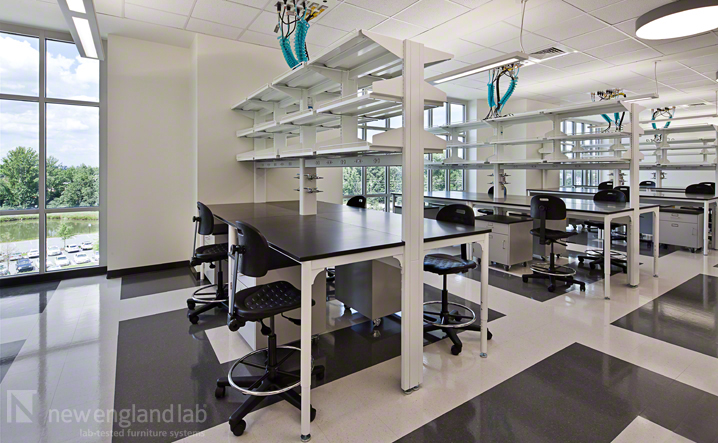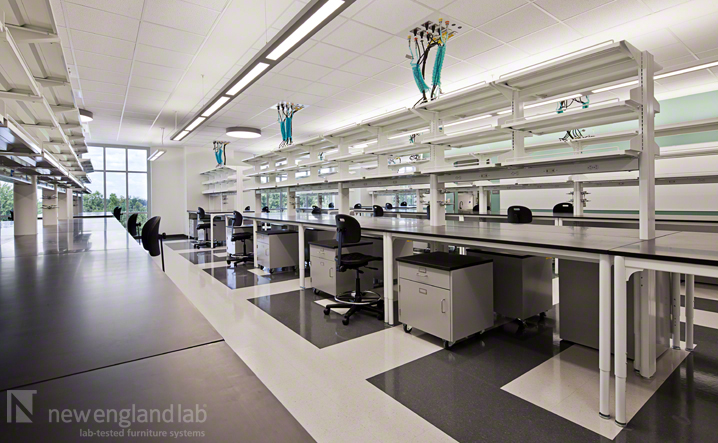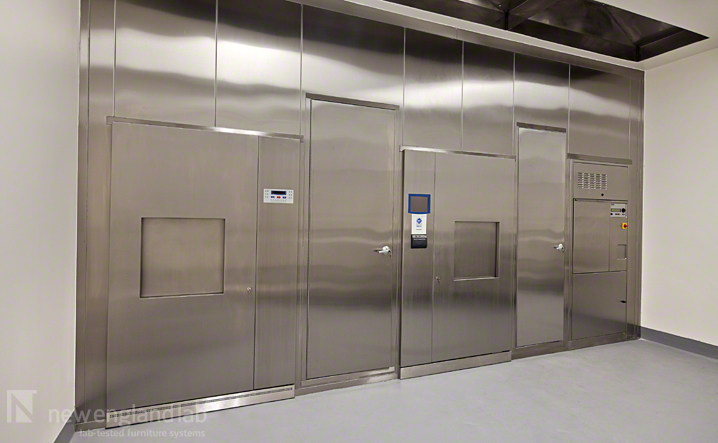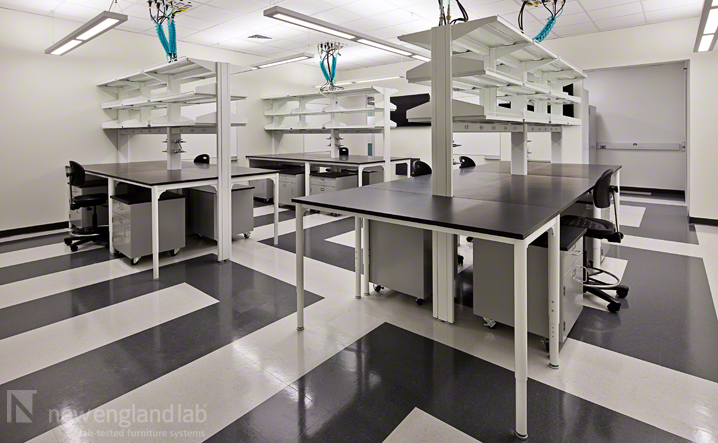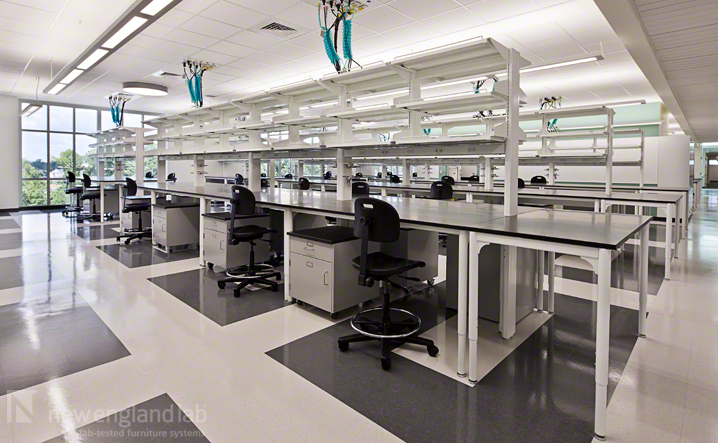 create a portfolio to save your resources
case study
featured products
JOB NAME: East Carolina University School of Dental Medicine | Fourth Floor Fit-up
ARCHITECT: Lord Aeck Sargent
CONTRACTOR: Holt Brothers Construction
East Carolina University's School of Dental Medicine was able to finish up Ross Hall by filling the fourth floor with a dental research lab. This newly created space will help dentists study and provide treatments for patients. Pre-plumbed and prewired freestanding bench systems were provided for flexibility as well as blue coiled hoses that doubled as wire management for multiple cords and data cables. Under the benches, painted steel mobile cabinets that feature epoxy resin surfaces provide extra work surfaces when needed. Extra deep constant volume fume hoods were located in alcoves adjacent to the main labs. Sterilizers and glass washers were provided to keep the instruments clean and sterile. Equipment such as a scullery sink, painted steel adjustable wall shelving, cylinder restraints, overhead service panels and label holders were all supplied to help organize the new space.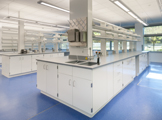 Durable and versatile cabinets for most lab environments.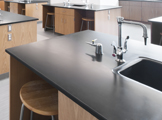 Chemical resistant epoxy work surfaces in a variety of colors.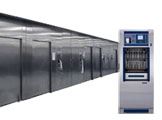 Freestanding or built-in for all of your sterilization needs.