project portfolio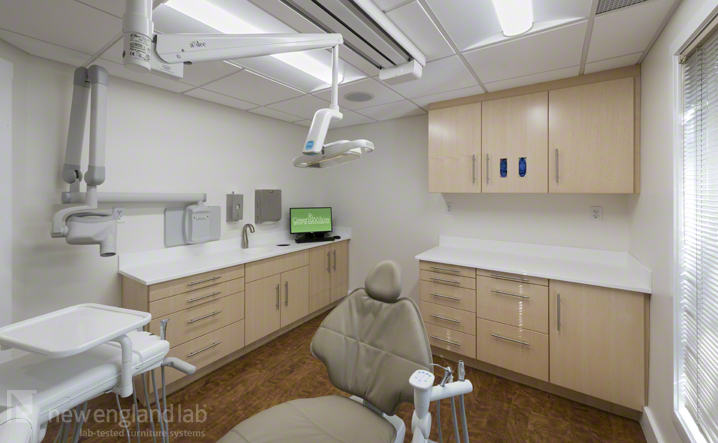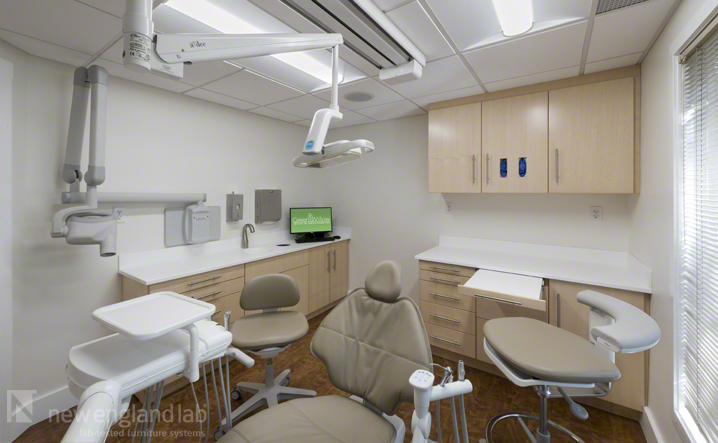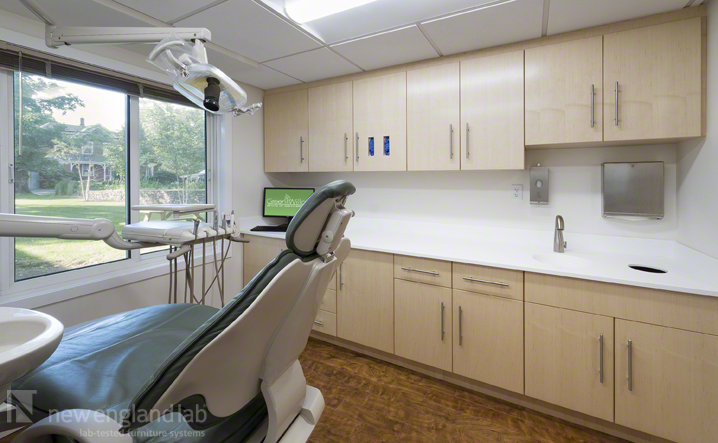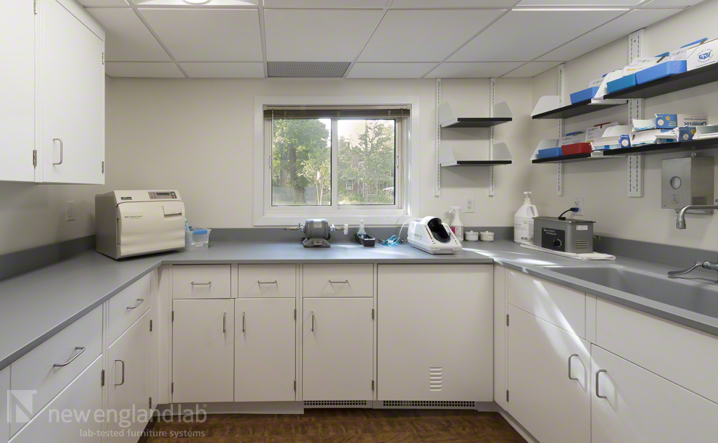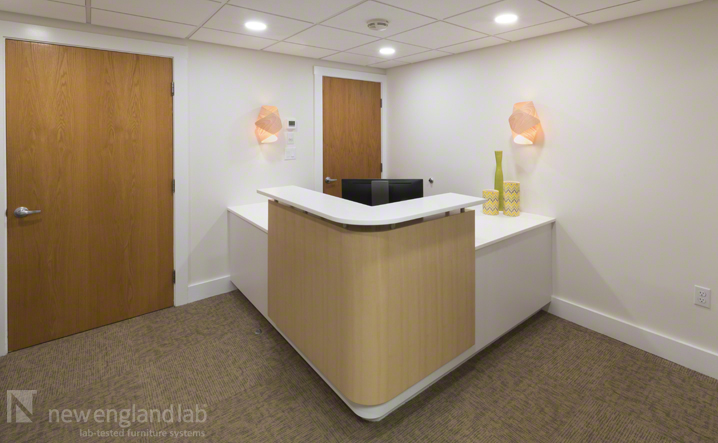 create a portfolio to save your resources
case study
featured products
JOB NAME: Green Willow Dental | Renovations
ARCHITECT: Design Assistance by New England Lab
Green Willow Dental needed assistance to renovate their Dental Operatory and Hygiene rooms. Cost savings were discovered through conceptual design and product selection enabling them to upgrade their dental lab and reception desk as well. For patient rooms, quartered maple cabinets and a solid surface extendable work top aid the dental assistants. Wall cabinet doors in each room dispense two glove sizes. A cutout in the top for waste disposal, electronic hands free faucet and soap and towel dispensers all promote a germ-free environment. For the laboratory white painted steel cabinets were paired with gray epoxy tops to organize storage items. A vented access panel allows access to dental equipment and hides it from view. Wall shelving for additional storage complete the space.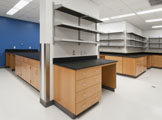 Natural cabinets providing classic warmth and comfort to your lab.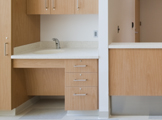 Solid surface materials from Corian, Avonite and others.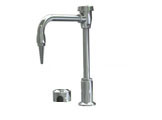 For hands-free operation and a sanitary solution.