project portfolio
Tufts University, Cummings School of Veterinary Medicine | Peabody Pavilion
Printer Friendly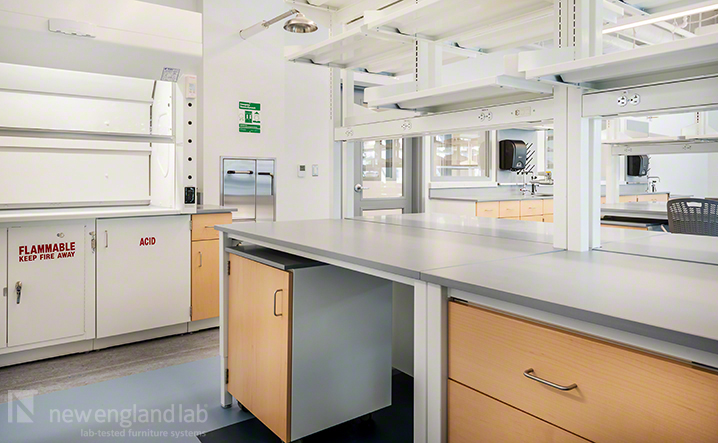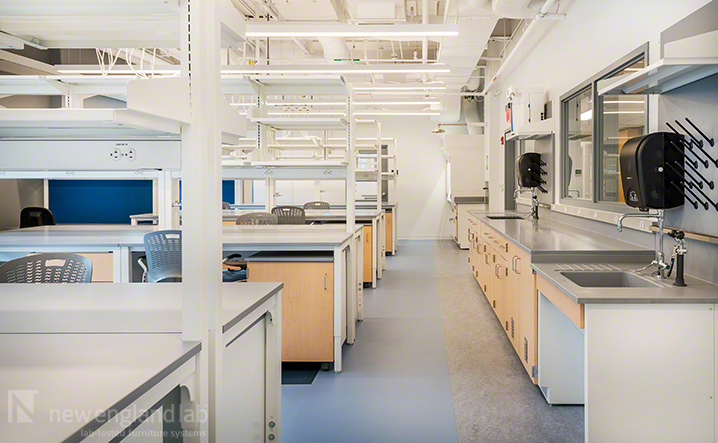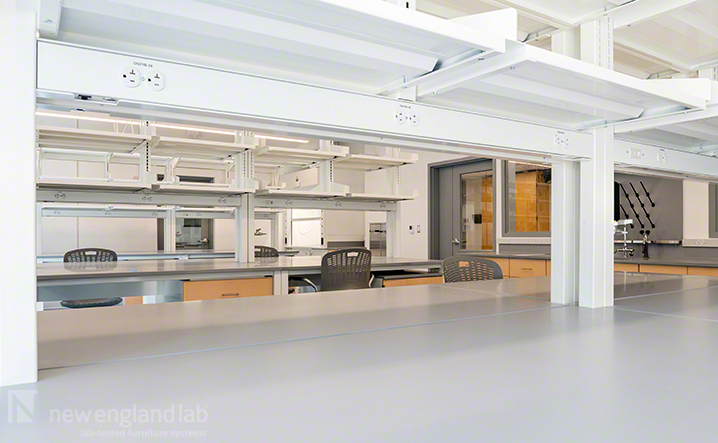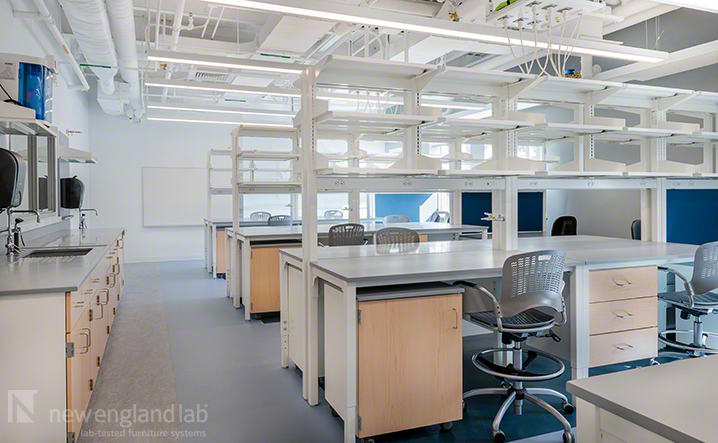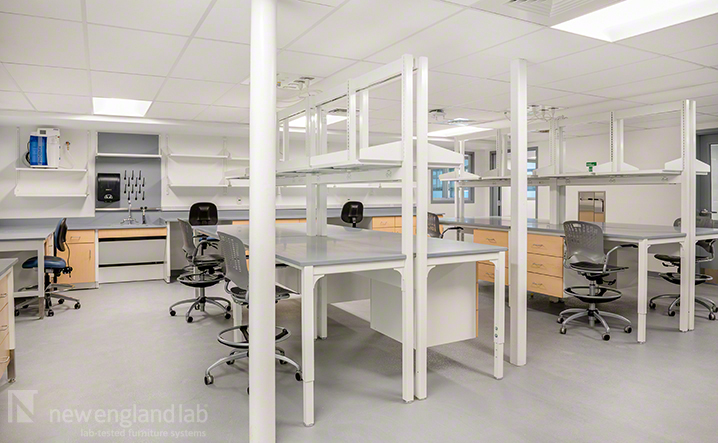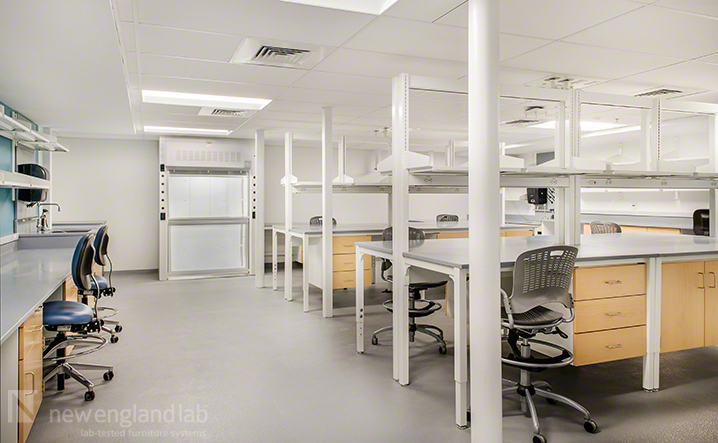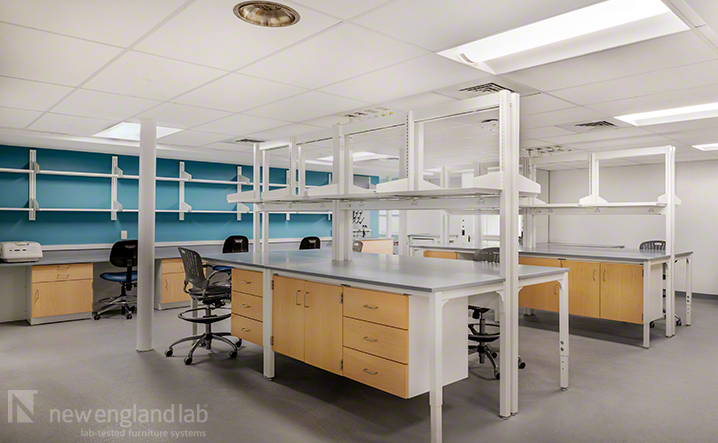 create a portfolio to save your resources
case study
featured products
JOB NAME: Tufts University, Cummings School of Veterinary Medicine | Peabody Pavilion
ARCHITECT: Dimella Shaffer
CONTRACTOR: Bowdoin Construction
Tufts University recently renovated one of their buildings in North Grafton to include new science laboratories for the School of Veterinary Medicine. With updates to the facility, they will provide students with a modernized space for research. New England Lab supplied flexible freestanding bench systems that can be easily reconfigured to meet future needs. These pre-plumbed and pre-wired benches were supplied with painted steel suspended or mobile cabinets featuring plain-sliced Maple door and drawer fronts. Matching fixed cabinets were used at sink locations and where maximum storage and stability could be best utilized in the lab. Grey epoxy resin work surfaces, sinks and mobile cabinet tops were used throughout the space. Adjustable height tables, cylinder restraints, and several chemical fume hoods were also provided.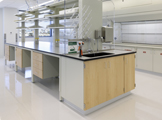 Strong steel lab cabinets with attractive door/drawer fronts.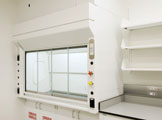 Stylish fume hoods with enhanced efficiency.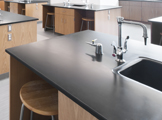 Chemical resistant epoxy work surfaces in a variety of colors.