products
flex core - island core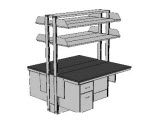 Flex Core - Island Core

The Flex Series system incorporates a standard core assembly from which upper and lower storage
components and work surfaces are cantilevered. Further adaptability allows this system to be configured as an island assembly assembly.
Extensive range of reconfiguration possibilities
Maximizes lab productivity and space utilization
Installed and reconfigured with minimal down time - no special tools
12" deep with various widths available
Lower or full height assemblies
Optional raised core assemblies
Product Specifications

Title
Size
Download
MyPortfolio
Flex Core - Flex Panel - Flex Cart - Specifications
31 kb
[+]
Painted Steel Powder Coat Appendix 1
15 kb
[+]

Catalog Sections

Title
Size
Download
MyPortfolio
Mott Flex Core and Panel Catalog Section U
4.15 mb
[+]
Mott Steel Suspended Cabinets Catalog Section F
902 kb
[+]
Mott Wood Suspended Cabinet Catalog Section M
812 kb
[+]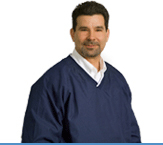 purchasing
New England Lab is proud to announce the launch of our online store!