products
flex core - wall core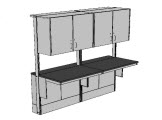 Flex Core - Wall Core

The Flex Series system incorporates a standard core assembly from which upper and lower storage components and work surfaces are cantilevered. Further adaptability allows this system to be configured as a wall core assembly.
Extensive range of reconfiguration possibilities
Maximizes lab productivity and space utilization
Secured to the wall and floor supporting cantilevered work surfaces and cabinets
8-3/4" deeps with various widths available
Lower or full height assemblies
Optional raised core assemblies
Product Specifications

Title
Size
Download
MyPortfolio
Flex Core - Flex Panel - Flex Cart - Specifications
31 kb
[+]
Painted Steel Powder Coat Appendix 1
15 kb
[+]

Catalog Sections

Title
Size
Download
MyPortfolio
Mott Flex Core and Panel Catalog Section U
4.15 mb
[+]
Mott Steel Suspended Cabinets Catalog Section F
902 kb
[+]
Mott Wood Suspended Cabinet Catalog Section M
812 kb
[+]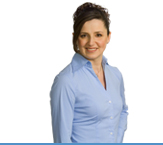 purchasing
New England Lab is proud to announce the launch of our online store!