products
safeguard - accessible hood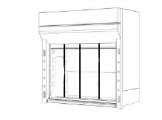 Safegaurd Series - Accessible (ADA) Fume Hoods

The SafeGuard™ fume hood represents a balance of key safety elements and new design. The SafeGuard™ Constant volume (CAV) fume hood has been developed to meet the challenging safety, energy conservation, and operational requirements of today's laboratory. The new contemporary design creates a stylish image for today's modern lab environment.
This fume hood is designed to meet ADA requirements for accessibility. With the proper base cabinet configuration the hood services can be within accessibility guidelines. The combination sash also allows for ease of use from a seated position.
Product Specifications

Title
Size
Download
MyPortfolio
Safeguard Fume Hood Specifications
38 kb
[+]

Catalog Sections

Title
Size
Download
MyPortfolio
Mott Safeguard Fume Hood Catalog Pages P17-P20
520 kb
[+]

Product Brochures

Title
Size
Download
MyPortfolio
NEL - Safeguard Series Fume Hood Brochure
1.07 mb
[+]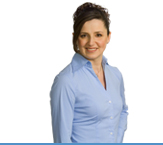 purchasing
New England Lab is proud to announce the launch of our online store!