products
safeguard - radio isotope hood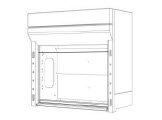 Safegaurd Series - Radioisotope Fume Hoods

The SafeGuard™ fume hood represents a balance of key safety elements and new design. The SafeGuard™ Constant volume (CAV) fume hood has been developed to meet the challenging safety, energy conservation, and operational requirements of today's laboratory. The new contemporary design creates a stylish image for today's modern lab environment.
Designed to meet the stringent requirements of radioisotope applications, this hood is designed with a seamlessly welded and coved stainless steel liner with integral counter top. The countertop has been reinforced to support the weight of lead bricks.
Product Specifications

Title
Size
Download
MyPortfolio
Safeguard Fume Hood Specifications
38 kb
[+]

Catalog Sections

Title
Size
Download
MyPortfolio
Mott Safeguard Fume Hood Catalog Pages P17-P20
520 kb
[+]

Product Brochures

Title
Size
Download
MyPortfolio
NEL - Safeguard Series Fume Hood Brochure
1.07 mb
[+]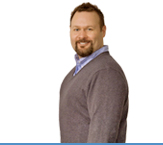 purchasing
New England Lab is proud to announce the launch of our online store!