products
fume hood fixtures
overview
resources
families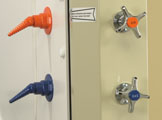 fume hood fixtures
pre-plumbed
A full line of fume hood fixtures are available to complete the installation of your new fume hood. Some of the commonly requested fixtures supplied for fume hoods are:
Angled serrated hose outlet fittings for gas, air, vacuum, etc
Front-loaded remote control valves (recommended)
Rod-driven remote control valves
Wall or deck-mounted gooseneck faucets
Chilled water supply and return loops
Vacuum breakers, backflow preventers and check valves
Cupsinks and full size sinks
Light switches
Additional lighting options such as LED
Class 1 Div 1 &2 Wiring and devices
Electrical receptacles
Electrical raceways with emergency stop
Variable transformers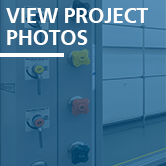 Product Brochures

Title
Size
Download
MyPortfolio
NEL Direct - Rapid Ship Catalog
4.72 mb
[+]

Corporate Literature

Title
Size
Download
MyPortfolio
Lab Fume Hood Selector Guide
745 kb
[+]

Catalog Sections

Title
Size
Download
MyPortfolio
Mott Fume Hood Catalog Section P
7.02 mb
[+]
Rapid Ship Catalog - Fixtures
271 kb
[+]
Watersaver Remote Control Fume Hood Fittings Catalog Pages 44-49
2.06 mb
[+]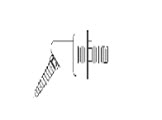 Plumbing fixtures can be pre-plumbed at the factory in rod-driven or front-loaded remote configurations.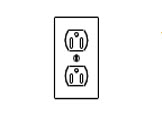 Fume hoods can be configured with additional electrical fixtures such as different voltage requirements, grounding bars, or any other electrical device. For area classifications, anti-arcing devices are available.